See ABBA on stage in a concert 40 years in the making
Blending cutting-edge technology, spectacular lighting, and some of the most beloved songs ever written, ABBA take to the stage in a whole new way. In a stunning, purpose-built arena, one of the most popular groups in history appear as digital avatars in a 'ground-breaking' (Metro) concert that really 'needs to be seen to be believed' (BBC).
"Jaw-dropping. A triumph"
The Guardian
"
This bears overstating: I literally
could not believe
my eyes
."
Evening Standard
"Fantastic. A mind-blowing spectacle"
The Sun
"Quite simply awe inspiring"
The Times
"Ground-breaking pop meets jaw-dropping spectacle, it has to be seen to be believed."
Rolling Stone
"Needs to be seen to be believed"
BBC News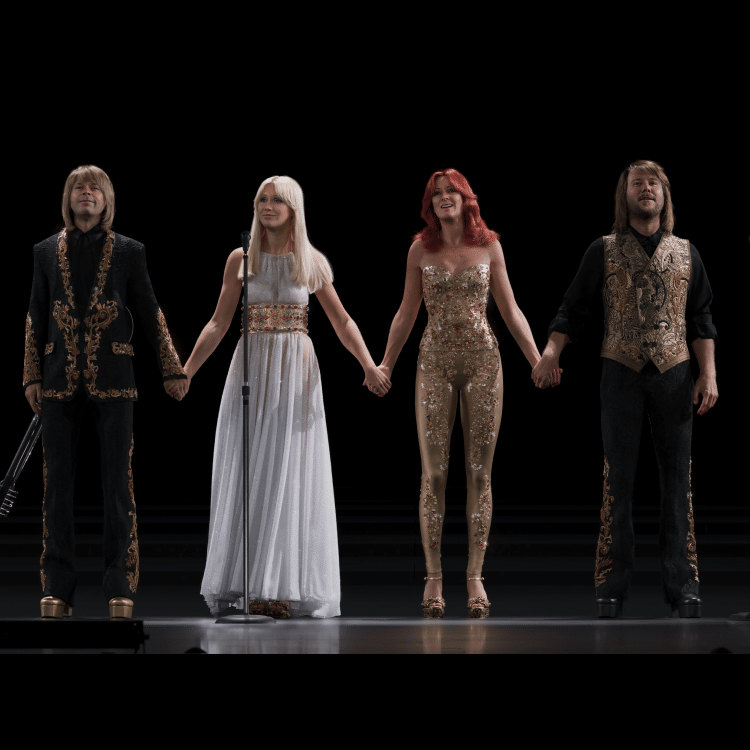 Tickets
The ABBA Arena has a wide variety of seated, standing & accessible tickets, take a look below for more information.
Choose from a wide variety of seats at a range of different prices depending on where you'd like to sit. Pricing is based on the location of the seats, but every seat is a good one.
Get closer to the action with our Dance Floor tickets. These tickets are for standing (or dancing) only, so you'll be closer to the stage than anyone else and free to dance anywhere within the area.
We have eight Dance Booths in total, four for up to 10 people and four for up to 12 people. Each booth is named after people from the ABBA universe. These are flexible spaces, so you can book an individual ticket, or book one or more whole booths for your party. Each booth has seating, plus your very own dance floor.
The ABBA Arena has plenty of wheelchair spaces, ambulant seats and seats suitable for a wheelchair user to transfer into. All of these seats and spaces must be booked in advance and are clearly marked on our seating plan.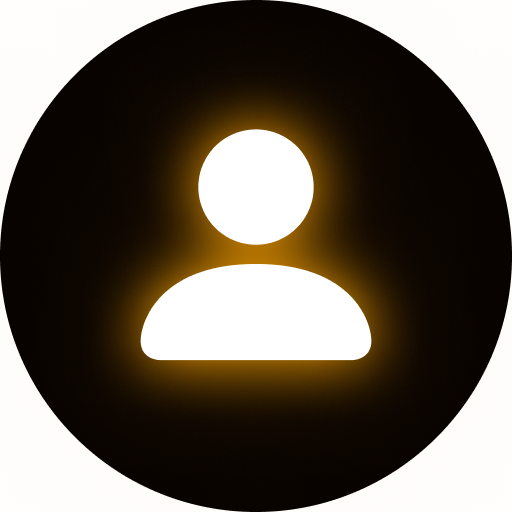 Best Seats
Best availability from October.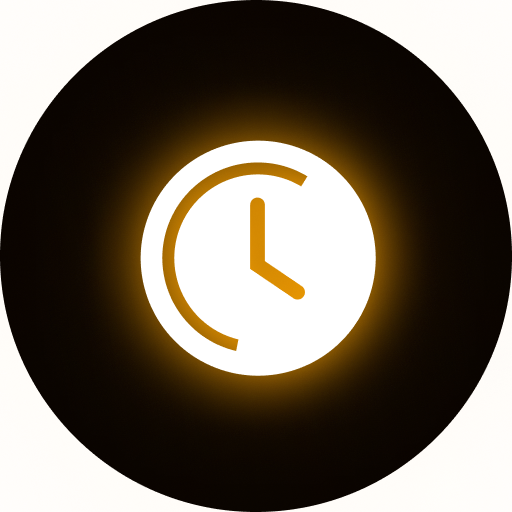 Best Availability
Look at Concert dates from October.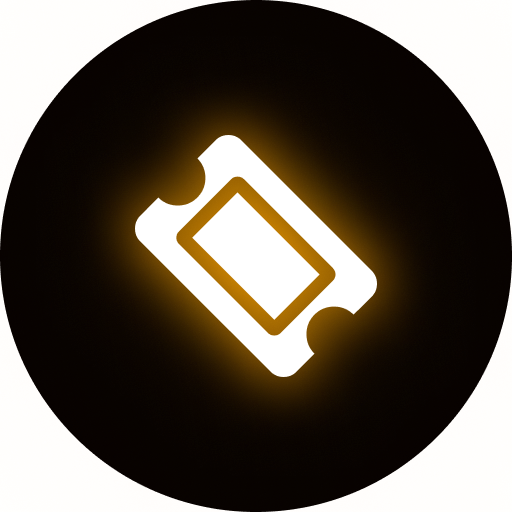 Dancing Tickets
Look at the Dance Floor or Dance booths from August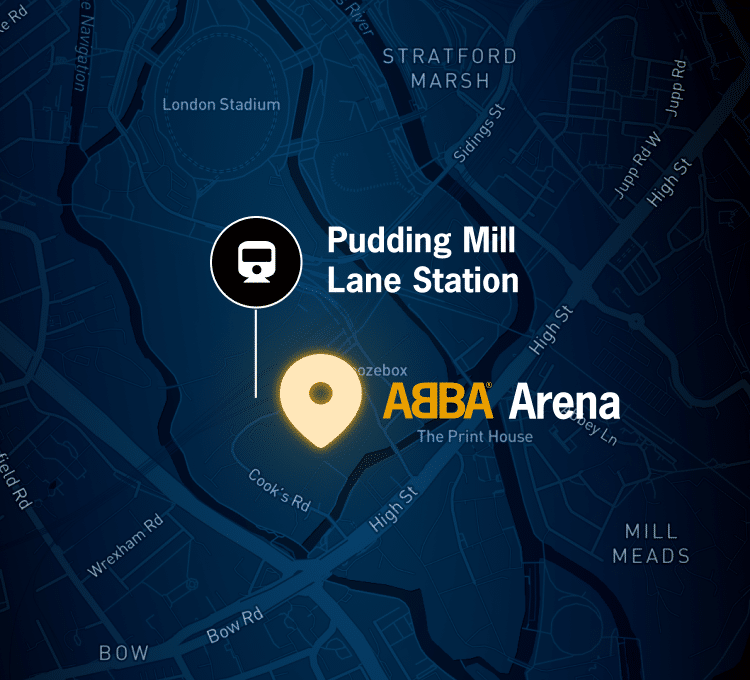 The Arena
ABBA Arena, Pudding Mill Lane, London E15 2PJ
ABBA's breath-taking Arena delivers the perfect setting for ABBA Voyage, offering you a live music experience like no other. The nearest stations are well connected, with easy transport links to the rest of London, local regions and Europe.
how to get here